The Tier 2 Visa (General) route is for migrants who have been offered a job in the UK and are being sponsored by UKVI-approved businesses. It is the primary immigration route for skilled immigrants seeking employment in the United Kingdom.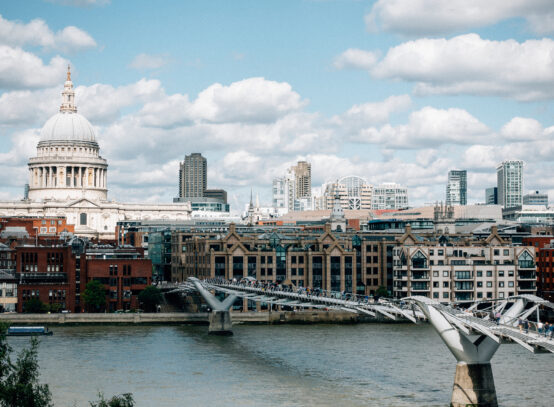 General If you are not from the European Economic Area (EEA) or Switzerland and have been offered a skilled job in the UK by a UK company with a valid Tier 2 sponsorship license, you can apply for a Tier 2 visa (general).
Your prospective employer must be a UK-based company with a UKVI sponsorship license. If the potential employer does not have a sponsor license, it may be feasible to apply for one; for more information, please see our sponsor license article in the business immigration area.
The applicant's employer must provide him with a certificate of sponsorship (CoS). CoS has data about the migrant and the prospective job. The visa or permission to stay (LTR) will be granted for the duration specified in the COS.
Requirements for Tier 2 Visa
General There is various things to be aware of while applying for a Tier 2 work visa. In general, you must meet the following conditions to apply for a Tier 2 General visa:
You should have a work offer in the UK for a skilled position.
The work offer must come from a UK company that has a valid Tier 2 Sponsor Licence with UKVI.
Your company should provide you with a valid certificate of sponsorship (CoS) number.
The Resident Labour Market exam should be passed by your job (undertaken by your employer). A Resident Labour Market test exemption may be available in specific instances.
Tier 2 Visa Application Processing Time and Fees
When you apply from outside the UK, it normally takes roughly 3 weeks for the UKVI to reach a decision. The fees for a Tier 2 (General) visa vary depending on the kind of application, duration, and nature of your work category (if it falls under a shortage occupation). You may always check the most recent posts for the appropriate category on our website.
TIER – 5 – Seasonal Worker visa (Temporary Work)
TIER – 5 – Seasonal Worker visa (Temporary Work)
You can apply for a Seasonal Worker visa to work in cultivating in the UK for up to 6 months, gathering fruit and vegetables or flowers and working with poultry. You can also apply for a Seasonal Worker visa in the poultry industry. Permits for Horticulture Seasonal Workers can be obtained at any time of year.
You must have a sponsor and fulfill all other qualifying conditions. To apply, the candidate must be at least 18 years old and have completed the 10th grade.
Processing Time:
You can apply for a visa up to 3 months before the day you are due to start work in the UK. This date is listed on your certificate of sponsorship.
As part of your application, you'll need to prove your identity and provide your documents.
You may need to allow extra time if you need an appointment to do this. You'll find out if you need one when you start your application. Once you've applied online, proved your identity, and provided your documents, you'll usually get a decision on your visa within 3 weeks.
How much it costs You will need to:
pay the application fee
prove you have enough personal savings – check how much in the eligibility requirements
DO:
Work in the job stated in your sponsoring study certificate (for some programs, an Academic Technology Approval Scheme certificate is required).
Dont's:
Take a permanent position
Employment of a second job or a job not included in your sponsorship certificate
Obtain government funds
Bring along Family / Relatives
Looking for a business opportunity? Request for a call today!