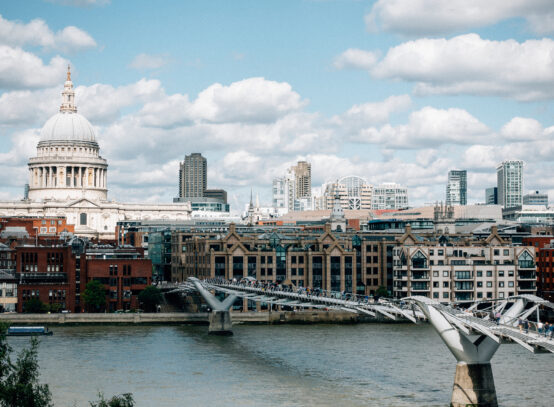 About Study in Germany
Germany is a popular choice for Indian students looking to study abroad. According to information from the Indian Ministry of External Affairs, there are now 20,810 Indian students studying at German universities (2021). Germany offers top-notch education with all the latest conveniences, and a sizable portion of the GDP is allocated to the upkeep of the nation's educational system.
Germany's public universities are all owned by the government and are all free for students to attend. The mandatory amount needed in the Blocked Account for studying in Germany is €11,172 for a complete year or €931 for a month, according to the cost of living in Germany as of January 1, 2022, accounting for the rate of inflation.
WHY STUDY IN GERMANY?
Germany is regarded as a hotspot for engineering studies, and Indians travel there frequently to study abroad for all the right reasons. There are numerous top-notch colleges in Germany that offer a wide range of programs, many of which are taught in English. Germany's public universities do not charge tuition, but there is an administration fee (between 300 and 500 euros) that must be paid at the beginning of each semester. When compared to nations like the US and the UK, the cost of living and studying in the country is relatively lower. Germany has a robust economy and one of the lowest unemployment rates in the EU, which is at 4.31% at the moment. (data from Statista, 2020)
STUDY IN GERMANY 2023: HIGHLIGHTS
| | |
| --- | --- |
| Universities in Germany | 140+ |
| Average Living Expense | INR 4.0 Lakhs |
| Popular Courses in Germany | MIM in Germany | MS in Germany | BBA IN Germany | MIM in Germany | MBA in Germany |
| Part-time Work Allowance | 20 hours/week |
| Work visa in Germany post-study | 18 months |
| Germany Study Visa cost | Euro 75  |
POPULAR COURSES FOR STUDY IN GERMANY:
While there are many programs in Germany for those who want to study abroad. But Germany is frequently referred to as the epicenter of engineering education. Germany's technical universities are among the world's top institutions for studying engineering. In Germany, popular shows include:
Computer Science and Information Technology (IT)

Engineering Studies

Social Sciences

Management Studies

Humanities and creative arts
COST OF STUDYING IN GERMANY 
Private university enrollment will require payment of tuition fees even if the state of Germany funds public universities. Candidates who choose to enroll at public universities in Germany must pay a semester fee at the beginning of each semester that ranges from 300 to 500 euros. Even better private schools of higher learning will charge a higher price for their degrees.
| | |
| --- | --- |
| University | Cost of studying in Germany |
| Public Universities | EUR 300-500 /Semester |
| Private Universities | 12,000 – 15,000 euros/year |
THE VALUES MENTIONED ARE APPROXIMATE VALUES IT CAN GO HIGHER OR LOWER DEPENDING ON THE UNIVERSITY
COST OF LIVING IN GERMANY:
The range of living expenses often includes transportation, lodging, food, clothing, and leisure activities. Every year, every institution requests that a monthly amount be paid to the student to help with his living expenses in the country as well as for completing his studies. This money is put in a Blocked Account, according to the current economic climate and the applicable tuition structure.
The mandatory amount needed in the Blocked Account for studying in Germany is €11,172 for an entire year or €931 for a month as of September 2022, accounting for the inflation rate. Rent, travel costs, food, clothing, textbooks, health insurance, phone, internet, radio, and TV licensing costs, as well as leisure activities, are all included in this.
ELIGIBILITY FOR STUDYING IN GERMANY:
German universities have fairly strict admission standards. Up to 90% of applicants are anticipated for UG courses. Additionally, To be eligible to enroll for a UG course in Germany, students must either complete one year of bachelor's-level studies in India or take the IIT JEE or Fa test. Students must also take the IELTS or TOEFL to demonstrate their proficiency in the language.
Students must have at least 70–75 percent from a reputable Indian university to enroll in postgraduate programs. Some Universities may also need them to take the GRE, and a score of at least 300 is sufficient. Additionally, showing up for the course even when the University has not requested it can help a student's reputation. In addition, IELTS or TOEFL scores of 100 are needed.
International study programs are the names given to English-taught courses that are designed for students from other countries. Students seeking just English-language courses must therefore search in the aforementioned section for their course or under "Internationals." There is no purpose in selecting German-taught courses unless a student has a strong command of the language. Additionally, certain courses allow students to complete a German dissertation, but they must first demonstrate their proficiency in the language.
STUDENT VISA REQUIREMENTS FOR GERMANY
You will have to apply for your German Student Visa in person. Visa fees amount to €75 (to be paid in INR). In addition, you should provide two sets of application documents containing the following documents:
Valid passport

Copy of your passport's information page (A4 size copy)

Application form 

A declaration stating the information provided is true and complete information

APS Certificate: Mandatory component November 2022 onwards

Cover Letter explaining the reason for your visa application. You may be required to submit a German translation of this document.

Letter of Admission from a German University

University Certificates and transcripts – Degree certificates and mark sheets

Proof of Language Proficiency (German language test scores).

Applicants for Ph.D studies and Erasmus Mundus Scholarship holders are exempt from this rule.

Proof of funds

3 passport pictures according to biometric specifications, not older than 6 months

Demand Draft for the Student Visa Fee
Looking for a business opportunity? Request for a call today!